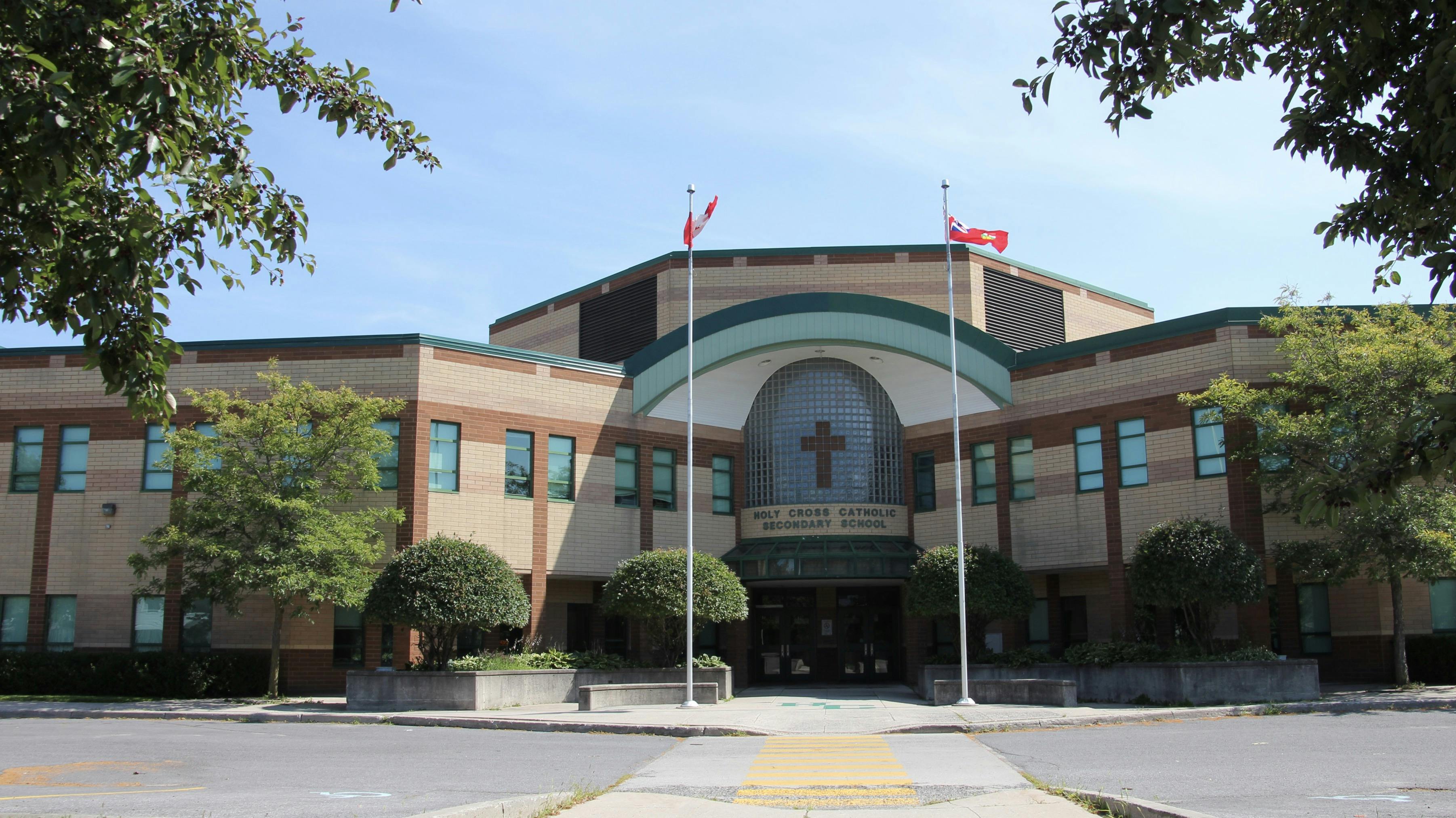 Located in the city of Kington, Holy Cross is a modern school with a vibrant student community. The school has an active student council and many clubs and activities for students to participate in. Holy Cross has been a certified ECO School since the Spring of 2009 showing its commitment to being a school that promotes environmental education and takes action on reducing our impact on the environment. 
Specialized Programs
Specialist High Skills Major: Information and Communications Technology 
Technological Education in areas of Computer Studies, Construction, Design and Transportation. 
Music and Arts programming including, Dance, Vocal, Visual and Instrumental Music. 
Extracurricular
Crusader in Community Service (CICS) is a student organization dedicated to serving those in need. 
Athletics – Fall, Winter and Spring Sports. Recent past award winners in football, soccer, hockey. 
Dramatics Arts – Major musical productions are performed each year as well as frequent coffee houses and holiday shows to display student talent. 
Visit School Website
Watch Video