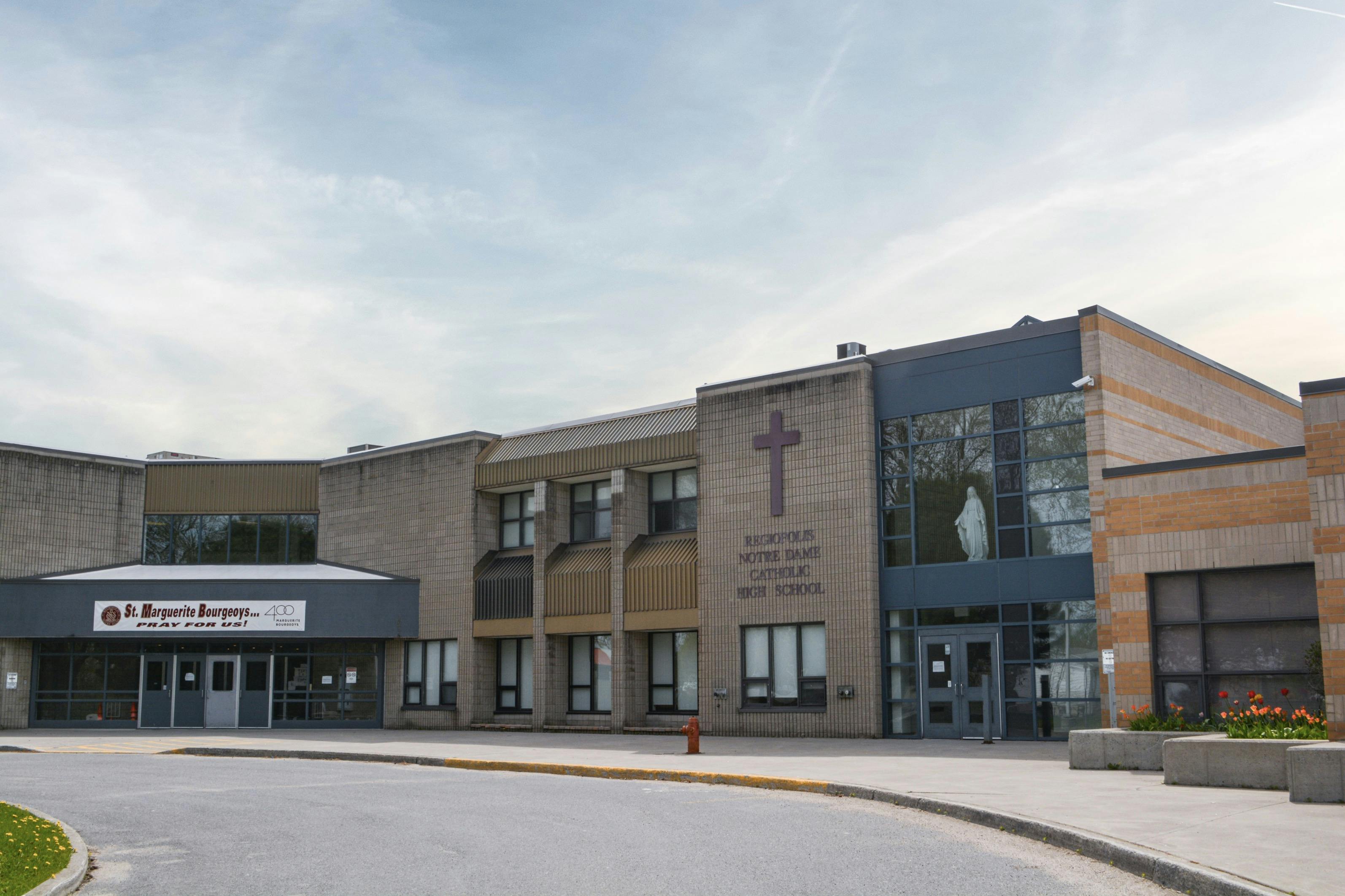 Regiopolis – Notre Dame Catholic High School is Canada's oldest Catholic English high school, first operating in 1837 and as such, is steeped in the traditions of academic excellence, faith and social justice. Regi offers the International Baccalaureate Program, French Immersion and have an internationally recognized program in music. RND is known for its outstanding sports teams and offer a wide variety of co-curricular activities. RND is an inclusive and welcoming school, with a reputation for high academic press. Regi recently received the Bette Stephenson Award from EQAO for our results in mathematics. Expect more at RND. 
Specialized Programs
International Bacculaureate: The IB Diploma Programme is an internationally recognized curriculum designed to prepare students thoroughly for the rigorous demands of university. 
Specialist High Skills Majors: Arts and Culture, Non-Profit 
Music and Arts programming including, Visual and Media Arts and Instrumental Music. 
Extracurricular
Athletics – Fall, Winter and Spring Sports. Recent past award winners in basketball, field hockey. 
Dramatics Arts – School musical productions, coffee houses performances and art exhibits. 
Visit School Website
Watch Video