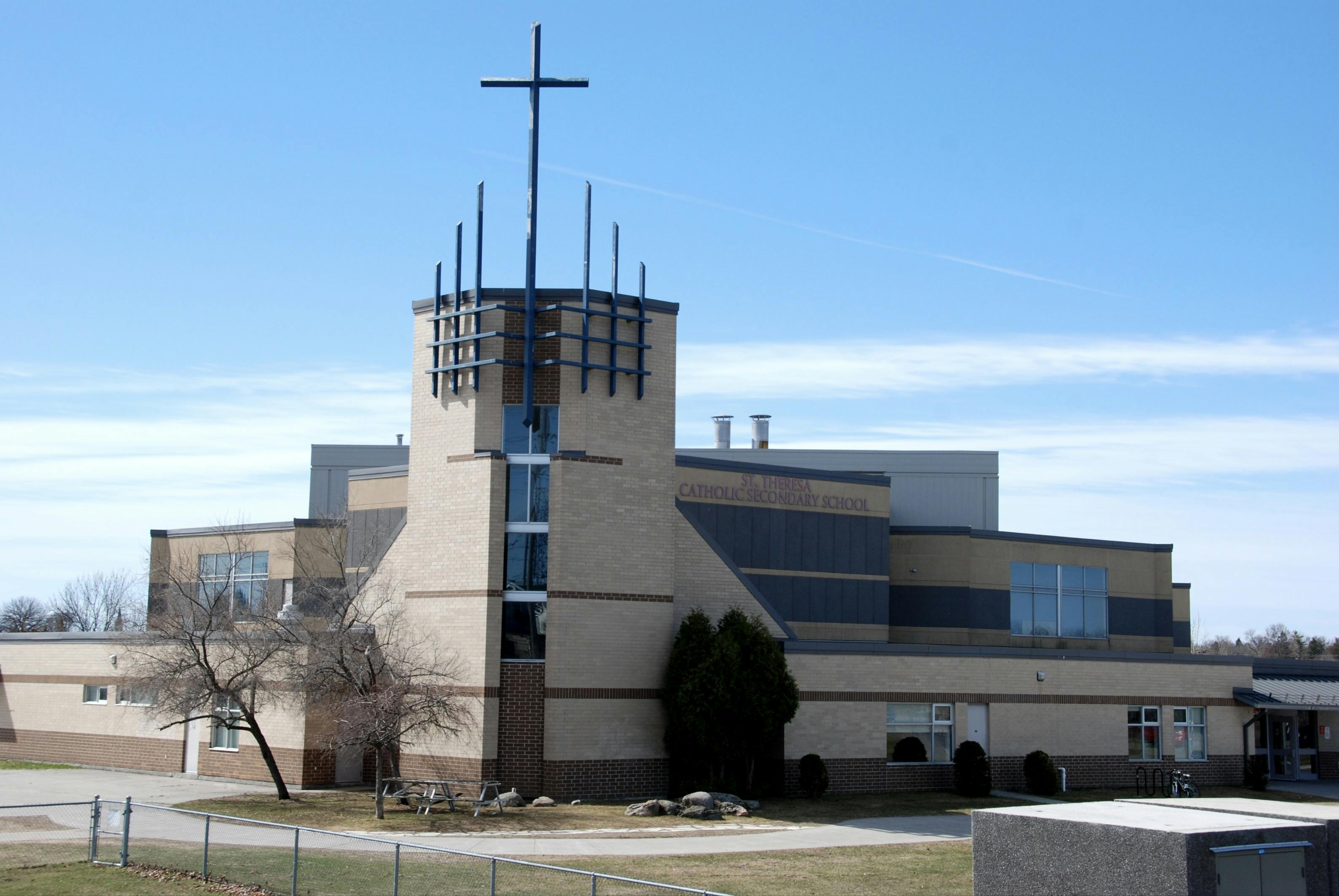 St. Theresa Catholic Secondary School is a provincial leader in the Specialist High Skills Major Program and offer courses in Hospitality & Tourism, Construction, Information & Communication Technology, Transportation, Non-Profit, Sport Fitness & Management Systems, Construction and Arts & Culture. There are also a wide variety of co-curricular activities including sports, intramurals, clubs, leadership groups and social justice initiatives. There are many non-traditional opportunities for all interests including courses in hockey, foods, dance and technology. 
Specialized Programs
Specialist High Skills Majors: Hospitality and Tourism, Information and Communications Technology, Sports, Transportation Technology 
Technological Education in areas of Computer Studies, Construction, Design and Transportation. 
Extracurricular
Athletics – Fall, Winter and Spring Sports. Recent past award winners include Hockey and Basketball. 
Active School Council. 
Visit School Website
Watch Video